Dump
Your favorite loser.
I write for other people. Promote parties for other people. Chill for other people. Read for other people.
But I'm an idiot all on my own.
Tweet
............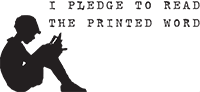 2012 so far
2012 so far: Boracay to start the year right, moved to Bangkok for a few months, chilled in Manila for a few more, waited for Alessio, quit my job, went to splurge in Hong Kong for a couple of days, super Doña trip to Davao, first long haul flight with Alessio to Switzerland to explore one of his countries, moved to Colombia, went to Ecuador.
Up next: San Francisco, NY, Brazil and hopefully Ecuador again!!! FUCK I LOVE 2012!!! (this is where I jinx all my luck and run out then I have to move back to the Philippines before I'm done with the world)
"Never love anyone who treats you like you're ordinary."